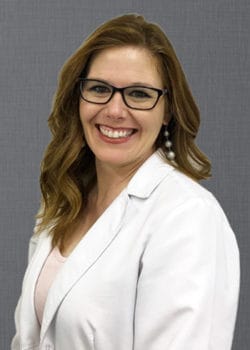 Hearing Instrument Specialist
Billie-Jo Johnson is a licensed hearing instrument specialist in our Blue Springs location. For the past 20 years, she has resided in the Blue Springs area, after growing up in nearby Oak Grove, MO. As an individual who has compromised hearing, she decided to pursue helping others with hearing loss because she truly understands how hearing loss can impact ones quality of life.
Helping others is truly Billie-Jo's passion; she understands the importance of having hearing aids adjusted properly for each person's unique hearing loss. She now considers her compromised hearing as a blessing because she is able to use her own experiences, in addition to her professional knowledge, to educate and guide each patient towards improved hearing. She is dedicated to thorough testing and expert fitting to maximize the benefit of hearing devices for each individual patient.